FUCK BUDDIES
FUCKBUDDIES
VIDEOS
.
NEWS
. MYSPACE. PRESS.


You can download the music for free here and you can buy it on
http://www.deadbees.com
and
http://cachalotmidinette.blogspot.com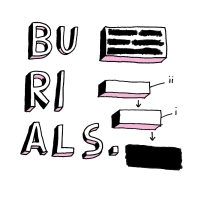 BURIALS
(Cachalot Midinette, 2009)
As Sébastien Duclos. Recorded in china after th deaths of my grand mother and grandfather. Features lots of ghostly harmonium parts. 50 handmade copies.
A Good Man / The New Year / The Darkest Regions / Stacks / Boats / LEN / Burials / Zhang Yaoyi / A Secret / Bombs
http://fuckbuddies.deadbees.com/sebastien_duclos_-_burials_(2009).zip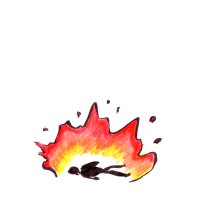 JUSTICE
(cachalot midinette, 2009)
It is a four songs EP, with songs written/recorded in between Jupiter and Children. 50 handmade blockprinted copies.
Justice / Not So Awkward / Oh Paul / Will You Be Here For Me (version)
http://fuckbuddies.deadbees.com/Fuck_Buddies_-_Justice.zip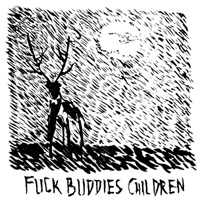 CHILDREN
(dead bees, 2008)
A collaborative EP done with pianist TUTU CLASH. I brought the songs and she turned them into this record. I recorded the vocals in Shanghai. no plans to release it physically.
Pussies and Fags / Cops / Song for People Who Sing in Bars / Mr Wood / Stumble / Trainwreck / Past Tense
http://media.deadbees.com/fuckbuddies/Fuck_Buddies_-_Children.zip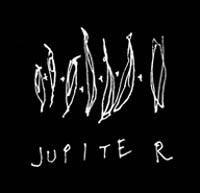 JUPITER
(dead bees, 2006)
The third FB record. with beats. Some people said it was brighter and i did not understand. Still about dysfunctional families, friendships and love affairs. Features an arab strap cover. There are still some copies of the original 100 handmade silkscreened copies left.
Falling in Love / Jupiter / A Jump / An Awkward Position / A Weak Heart / Fishers / Bianca / Your Friend / Phone Me Tonight / Mireille / You Shat Yourself for the Last Time
http://fuckbuddies.deadbees.com/fuck_buddies_-_jupiter.zip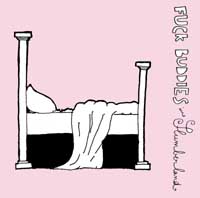 FUCK BUDDIES IN SLUMBERLAND
(dead bees, 2005)
The second FB record. a little brighter, with tinny keyboards and more room to breathe. Beats too. original run of 100 handmade silkscreened copies (with polar bear button) sold out.
A Cloud / Still Not Summer / A Trophy Child / Data Recovery / Be Home For Christmas / Will You Be Here for Me / Eye Candy / My Grandfather / Another Time, Next Year
http://fuckbuddies.deadbees.com/fuck_buddies_-_in_slumberland.zip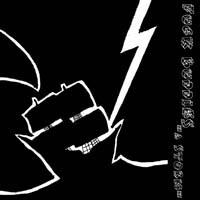 A STORM
(dead bees 2004)
The first FUCK BUDDIES record (2004) tough stuff, guitar and vocals recorded live with one microphone. doesn't sound that lofi to todays lo-fi standards. original run of 100 handsewn (no kidding) silkscreened copies (with whale button) sold out.
I Never Met Your Twin / Sorry for the Lack of Clean Drinking Water / A Collossal Failure / You Gotta Be Kidding / (instrumental) / Last Night I Dreamt of Amanda / I Wanna Be a Whale (Harpoon Version) / Ces Bras Gigantesques / Liver / (instrumental) / July 24 / Tempestade / (instrumental) / For the Painfully Alone
http://fuckbuddies.deadbees.com/fuck_buddies_-_a_storm.zip
OTHER RECORDS :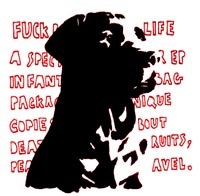 HUG/MUG LIFE EP
(dead bees, 2005)
features a Joanna Newsom cover and Slumberland outtakes. 50 copies, paper bag packaging and mesmerizing color insert
Star Date / San Diego / Tools / Peach Plum Pear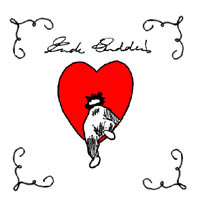 WHERE THE LOVE LIGHT GLEAMS
(dead bees, 2005)
Christmas / charity ep - 50 wax-sealed copies
No Playstation 2 For Christmas / Of Leaving / 1985 / Penguins Dance in Circles / Presents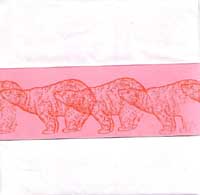 PIANO BREAKDOWN
(dead bees, 2006)
was recorded with just keyboards during one grueling week. hence the title. not sure how many were done, but not many. complicated paper packaging.
The Piano Broke Down / The Snow / Following My Dad / Your Mother / This House / Modern Girl / Callisto / There Is Hope (in Letting Go)
I ALSO HAVE SONGS ON COMPILATIONS
DODGER FALLS on Winter Records' Tribute to John Williams
RAZORBLADES (CYANOACRYLATE EDIT) on Dead Bees Records Sampler # 8
I WANNA BE A WHALE (DEMO) out of tune demo on
Dead Bees
sampler #2
SONG FOR PEOPLE WHO SING IN BARS guitar version on
A Decouvrir Absolument
's comp #10
VALENTINES DAY awesomeness on
DPA records
'
Smells like French Kiss
SONG FOR SYLVIN RUBINSTEIN about WWII flamenco dancer/assassin Sylvin Rubinstein on
Ugly Dogs
'
Never Mind the Blossoms
LOU OLIVER my little brother's lullaby on
Blog Up
's
Have a Good Night

TRACY an X-Or cover on
X-Or
's
Tribute to X-Or
ehehe
MARSCH MALLOW as "DTOMDOM" on an aborted
Tender Forever
comp with 45 love songs